Congratulations! You're an L.R.C. member!
•How do I join Lisa's Rewards Club?
Customers with store accounts are automatically enrolled. If you do not have a store account, join the Lisa's Rewards Club today by clicking here to create your account.
•How do I earn points?
Earn 2 points for every $1 spend and 20 points for every successful referral! Rewards are issued as coupons or store credits. Points will be automatically added to your account after your order has been picked-up and marked completed in our system.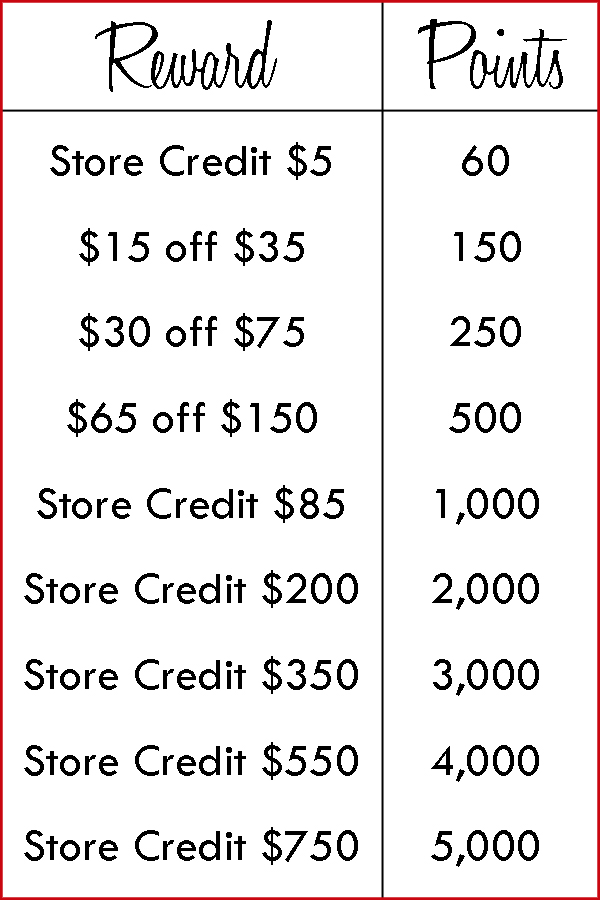 *Note: points are not earned for any shipping/handling fees,
taxes or disounts applied.
•How do I redeem rewards?
First, you need to be signed in to your store account. Rewards can be redeemed through the Rewards Redemption Page which can be accessed through the Rewards Widget at the bottom of the store (the pink button).
(Please Note: Lisa's Rum Cake does not manage your loyalty points. If you want to redeem your points for a reward, you must do so yourself. If you are experiencing technical difficulties, please call us at 480-304-5077 and we will help guide you.)
•How do I use my rewards?
Rewards are issued as coupon codes or store credits. Remember to apply the earned coupon code or pay using in-store credit on the payment page during checkout. Rewards must be used at the time of purchase, as they cannot be applied after the order is placed.