My Cherry Amour, made with cherry fluff that I adore...
Ok chocolate cherry fans, the wait is over. This new flavor is for you! For several years we have had requests for cherry cake flavors. Unfortunately, fresh cherries are not very flavorful, and here at Lisa's Rum Cake® fresh fruit and high quality ingredients are key. Thankfully our friends at Fluff It Marshmallows in Gilbert have helped us find a solution to our most requested flavor. My Cherry Amour is an exclusive CUTS® flavor, made with our divine Red Velvet cake filled with creamy chocolate custard, gourmet cherry marshmallow fluff studded with mini chocolate chips, and frosted in Lisa's signature Italian whipped cream. The cherry fluff is slightly tart and not overly sweet, which makes for a mouthwatering pairing with our cake. Available for purchase online, in-store, and at Fluff It Marshmallows. $5.99 each.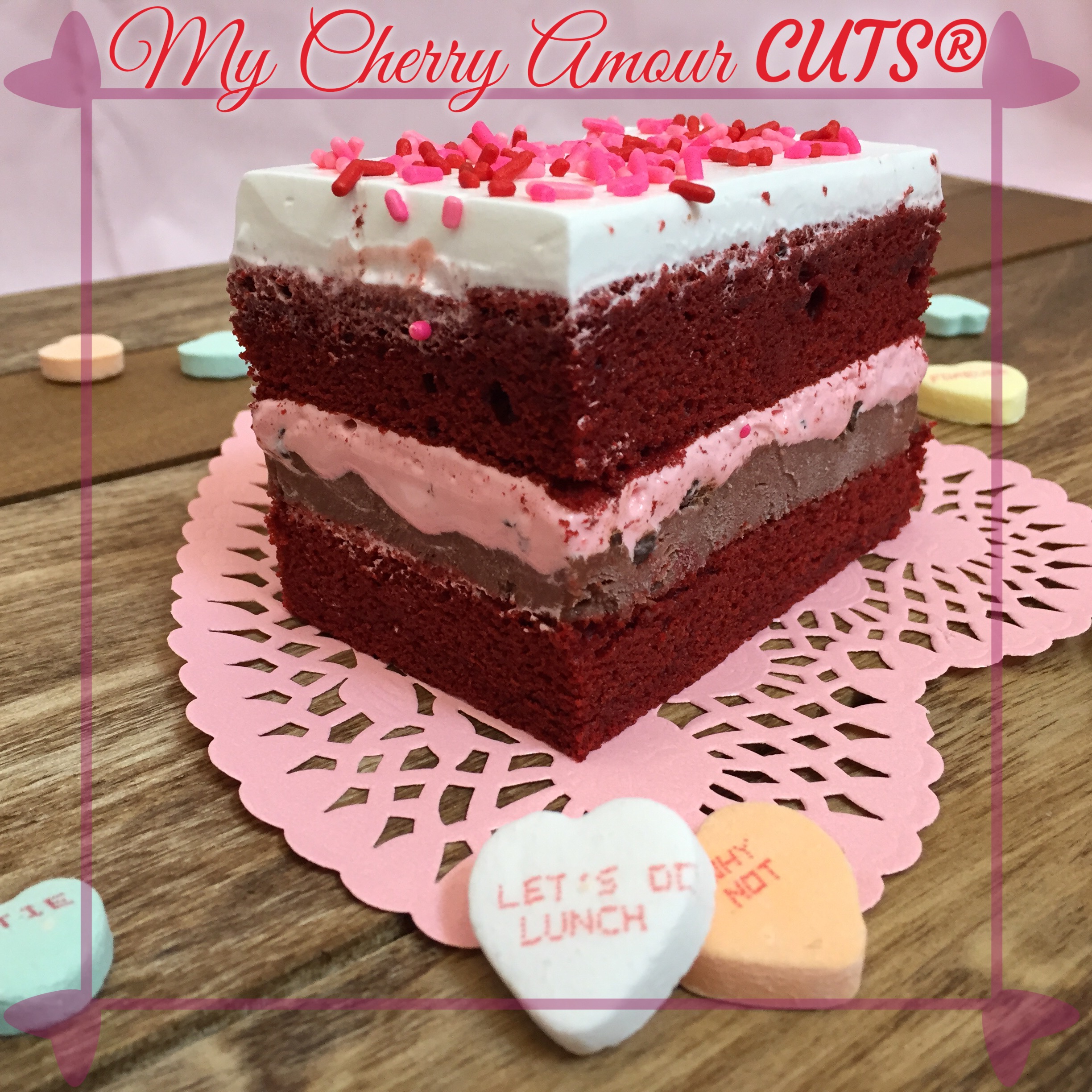 Fluff It Marshmallows is a gourmet dessert marshmallow company located at:
1034 N. Gilbert Rd.
Gilbert, AZ 85234
Open Monday-Saturday: 11am - 7pm