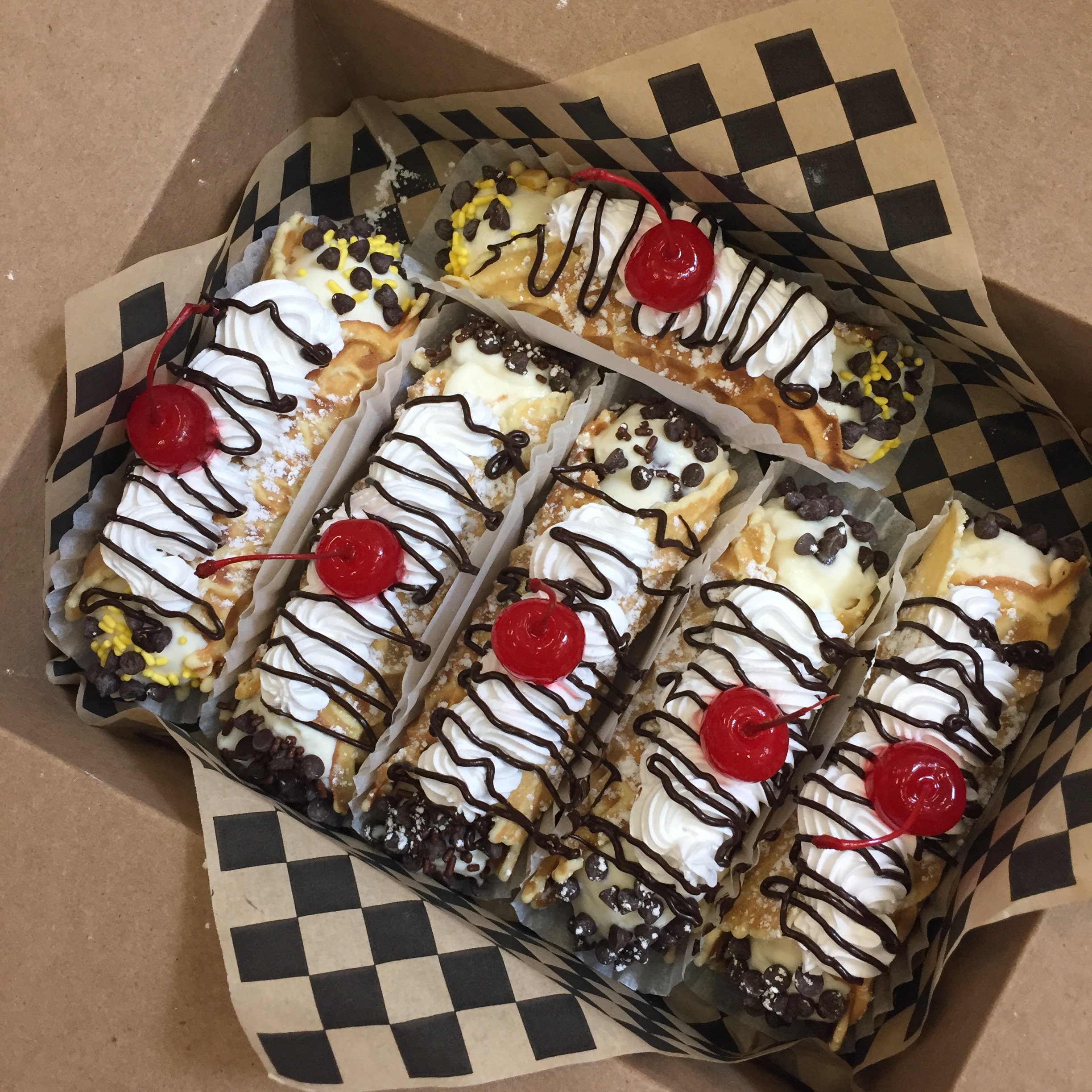 Lisa's Cannoli are here just in time for National Cannoli Day! Don't miss out on a rare opportunity to sink your teeth into the richness and deliciousness of an authentic Sicilian Cannoli, made using our Nana's recipes. Whether you have tasted a Cannoli before or not, Lisa's Cannoli are unlike any other.
The shell is a scratch made Pizzelle cookie (rather than a deep fried pre-made shell like the usual).
The filling is dual decadence of creamy Ricotta Cannoli cream studded with mini gourmet chocolate chips and our traditional Italian custard (Amaretto, Limoncello, and Chocolate Amaretto). You're probably already drooling, but the fixings don't stop there. Lisa's "Loaded" Cannoli have our signature whipped cream frosting, chocolate ganache, and a cherry on top. YUMMY!
You can pre-order a Cannoli Box online to pick-up anytime this week, or stop by our shop this Friday 6/16 (9am - 5pm) or Saturday 6/17 (9-11am) to purchase individually.
Want to know more? You can watch the video of the entire Cannoli making process here.