Last Week: Order Thanksgiving CUTS to Ship!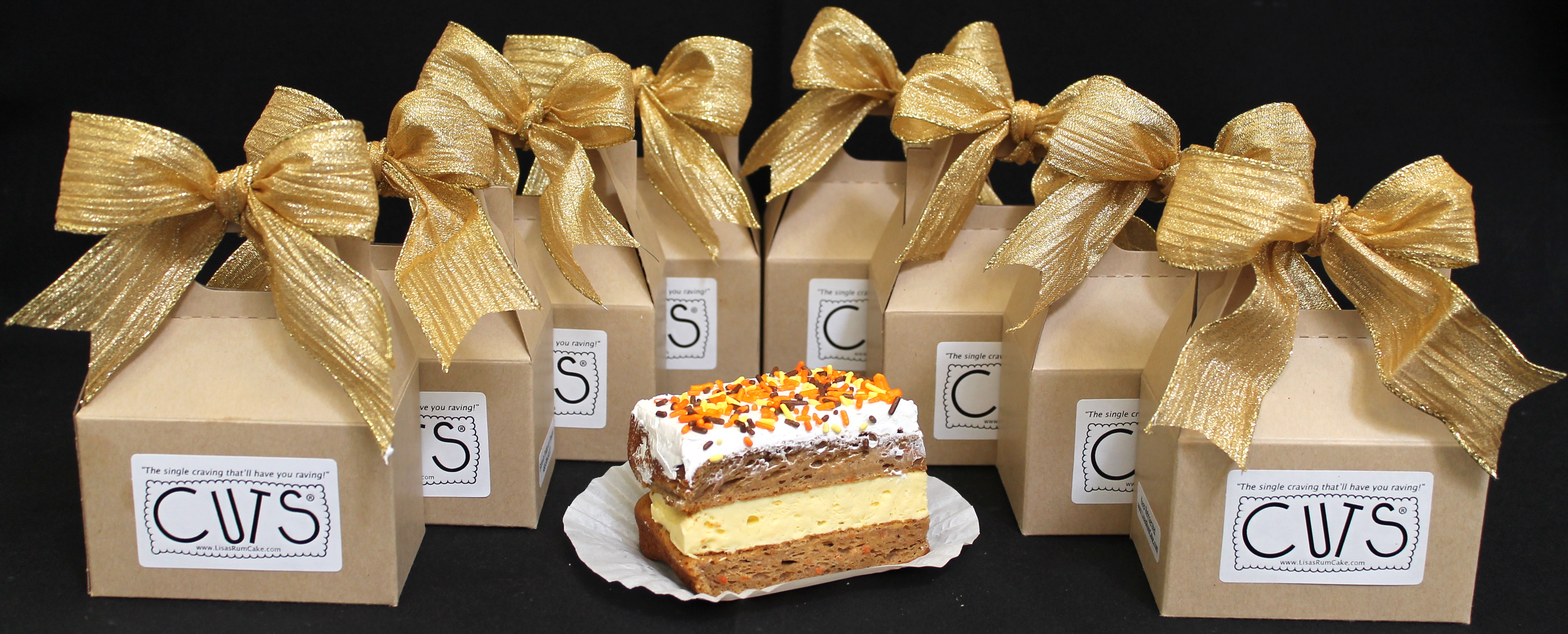 Celebrating Thanksgiving out of town? Away from family & friends? Need to send a gift to someone you are grateful for? With our decadent slices of Lisa's Rum Cake CUTS®, we've got you covered! Celebrate the season of giving thanks with "the single craving that'll have you raving!" Not only are CUTS delicious, they serve 1-2 people each weighing in at nearly half a pound of cake each. That's equivalent to two and a half standard cupcakes!
But, the best part is we offer FREE SHIPPING nationwide, to all 50 states. To ensure delivery by Thanksgiving, we recommend shipping no later than Wednesday, November 19th. For 1-2 day shipments, the last shipping date is Monday, November 24th.
CUTS are shipped frozen in an air tight seal to preserve the freshness & quality of the product. What are you waiting for? Save yourself the hassle of making Thanksgiving desserts and let us send you Lisa's Rum Cake!
Click here to order. Orders must be placed by this Friday, November 14th!