National Cannoli Day Specials!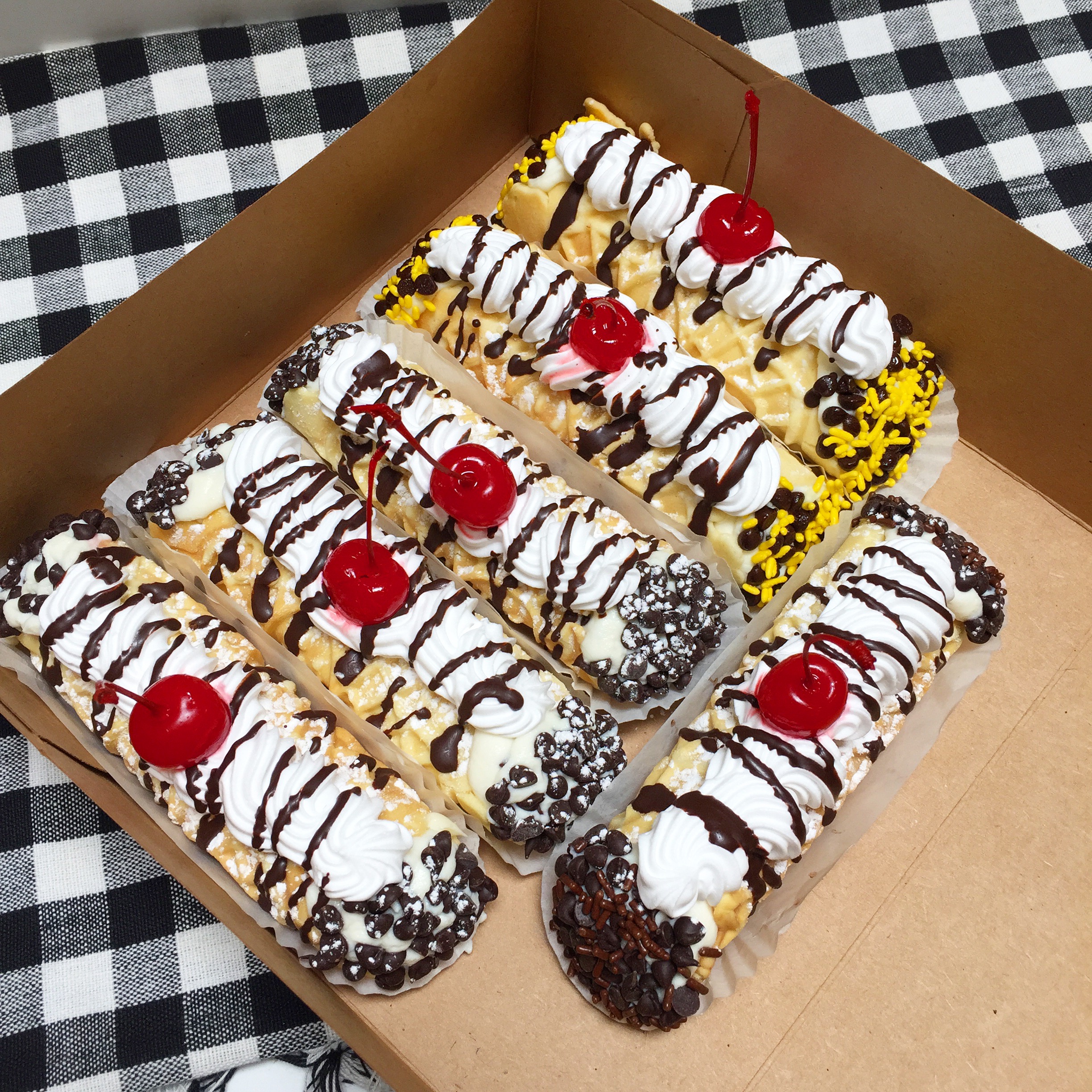 Mark your calendars! ...National Cannoli Day is on Saturday, June 16th, the day before Father's Day. So grab a cannoli for you and some for him. Because it's such an important day, we can't just celebrate once...
Stop by our shop Thursday (6/14), Friday (6/15/) or Saturday (6/16) and get $1 OFF all Cannoli:
Amaretto

Limoncello

Cioccolato: Chocolate Amaretto

Unicorn: whimsical French Vanilla

Circo: Amaretto w/Circus Animal Cookies

Cold Brew: ft. Sweetz Cold Brew Coffee infused custard

Italian S'mores: ft. Toasted Mallow fluff toasted on top



(P.S. don't be surprised if you see other flavors in the case!)
Additionally, get $1 OFF Italian Rainbow Cake CUTS® filled with Cannoli cream, Amaretto custard, enrobed in dark chocolate ganache with whipped cream and a cherry on top. There will be a variety of other Cake CUTS available with our daily deal of "Buy 4 Get 1 FREE."
So, who's ready?! Visit our bakery Thursday or Friday from 9am to 5pm or Saturday 9-11am, located inside the Elliot Commerce Business Park. You can get directions here.


We are so excited to celebrate with you!